I woke up to sunshine this morning!!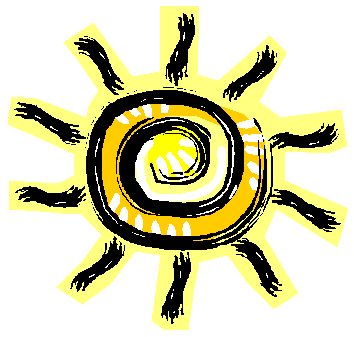 And warm sunshine at that!
Today finally feels like a spring day and I'm loving every minute of it. Yesterday was all dreary and rainy, but today is
GORGEOU
S
!
Yesterday I did a very slow recovery run. I did 2.02 miles in 30 minutes. Not too bad, except for the buckets of rain that decided to pour on me around 1.3 miles. Gross. Normally, I don't mind running in the rain, but it was super cold yesterday and the rain just made it miserable. It wasn't the warmer spring rain that I actually enjoy. So, after I finished my run, I immediately got in a scalding hot shower to warm myself up. My mother made me a big bowl of chicken soup and I felt TONS better.
But today, today was absolutely gorgeous!
The high was in the 70s but there was a slight breeze in the air. Birds were chirping, the sky was bright blue and the sun was shining! Who
WOULDN'T
want to go running in that kind of weather?!
I decided to do a tempo run today and set out at a much quicker pace than I had been running
. Normally, I've been averaging about 14 to 15min/mile for my long runs, and around 13 for my shorter runs. My first mile I really kicked it up a notch and ran a 12:15min/mile. The second mile was slower because my muscles were fatigued and I was running uphill (
yay
). My second mile was finished in 14 minutes though, which is still incredible for me. As I sprinted back to my house, down a hill of course, I decided to do an extra loop around the block and tack on an additional 0.25 miles. The entire run took 31 minutes, which is awesomeness in a sun-shiny bottle!
I was even more excited because I got to wear my short sleeve tech shirt without a jacket over it today.
Little did I know that a bright pink sports bra under a high-lighter yellow shirt is a bad combination while sweating
. No wonder I got honked at 3 times today. After my run, I still wasn't completely spent and wanted to be outside for a little longer, so I grabbed my dog and forced her to go around the neighborhood with me. (
She's 14 years old and kind of a cranky puppy, but she made it around the entire block! She then promptly passed out when we got back inside.... how I envy her
.) To continue with my enjoyment of the spring day, we did our program activities with the girls outside in a field. I really wanted to go for another run after work today, but I got called into my other job so I couldn't go. Hopefully tomorrow will be just as nice and I can at least take my dog for a walk again (
tomorrow is my cross training day, which is sad because it means no running- BOO
).
On another topic that is somewhat related to warm weather,
I've been doing a lot of research on hydration
. Soon I'm going to be increasing my mileage (over 5 miles) and I know I'm going to need to take some water with me when I run. I had been considering a camelbak but after my library experience (
HERE
) I feel that the pack may just weigh me down while I run. I have heard good things about race belts as well, but I don't know how I would feel having water bottles jostling around on my waist/hips. Then, there is the quick grip water bottle. That would be nice because I don't have to wear anything, but gripping a bottle in my hand for multiple miles sounds like a bad cramp waiting to happen. I'm not sure what to choose, so I'm reaching out to you all for some advice and guidance. Decisions, decisions.
1.
What is your favorite weather to run in? Warm, hot, colder, rainy, etc)
I enjoy spring weather where it's warm but there is a slight breeze.
2. When the weather is warmer, what do you use to keep yourself hydrated on long runs?
I am considering multiple options on hydration methods for when I start increasing my mileage over the next few months. I currently don't take anything with me, just down my water bottler when I get home.